All of this talk about Lotito trying to repurpose the Stadio Flaminio for Lazio use has gotten me curious as to where exactly that stadium is. What better way to find out than... Flight Simulator! As a bonus, I also flew to Formello. The flight plan thus went LIRU -> Flaminio -> Olimpico -> Formello.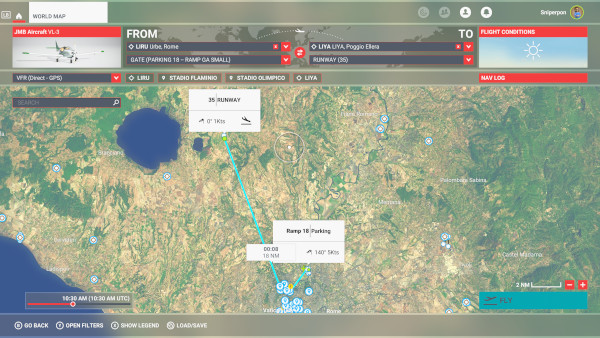 But first, my adventure began via a take off at the Rome Urbe Airport, ICAO sign of LIRU for those who want to follow along: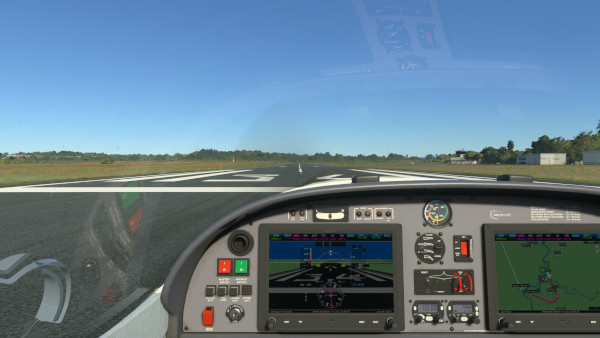 The two stadia are so close you can get them in the same view from the air! Flaminio is on the very left of the picture, Olimpico on the very right. From a more direct view, you hop in your car from Flaminio, hook a left, drive across a bridge, and you're at the Olimpico. Second picture below is the Olimpico closer-up, third one is Flaminio, with the Olimpico in the distance.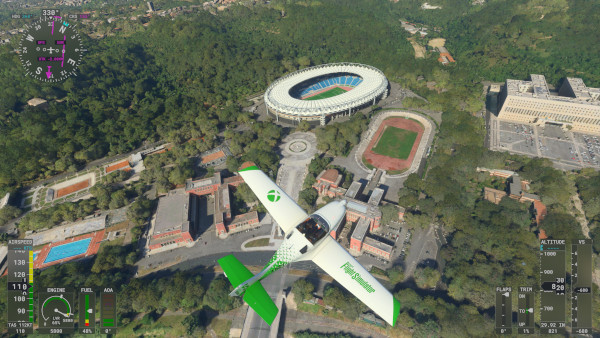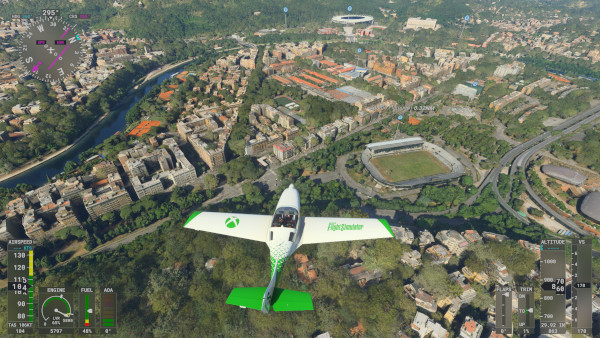 From there I flew just a bit Northwest and found their training grounds at Formello. I matched them up via Google Maps satellite view just to be sure I had the right place.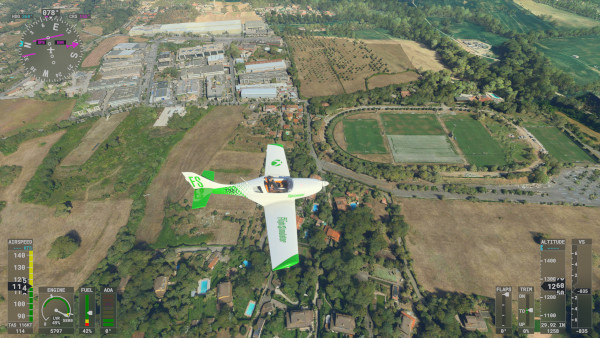 After that, I kept going Northwest and landed at a small grass runway called Poggio Ellera, ICAO LIYA. Fun trip! All of these Lazio-related locations are short drives from each other, as it turns out. Even Formello wasn't too far away-- you just follow the twisting highway North out of Rome proper.