It's under ten degrees outside right now, so I don't feel like doing any exterior shots. The outside is sided and fully roofed. Incidentally, this project is why I haven't been making any video content: I've been quasi living out of boxes for the past several months. Once it's all done I'll get my whole "studio" set up again.
These first two pictures are of the main floor family room and bedroom, respectively. We're going to put a massive deck out the sliding doors on the right. We have a gas line all ready for the grill.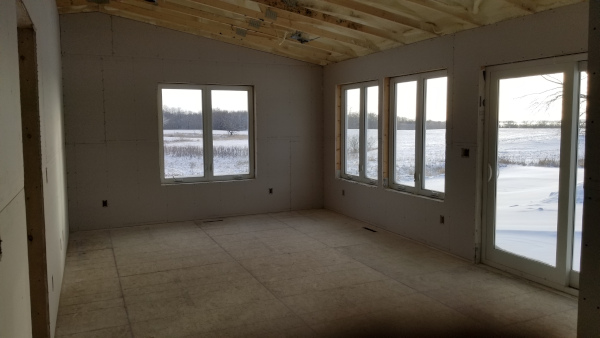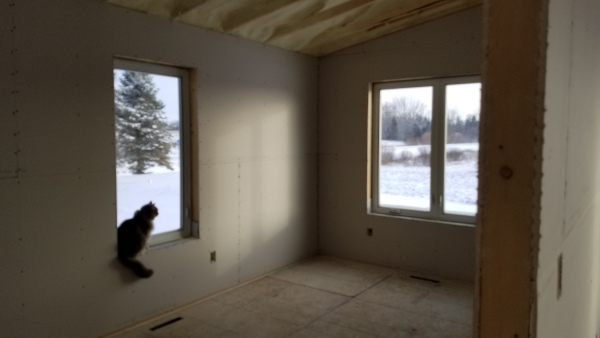 These next shots are of the basement hallway and bathroom, respectively. On the left is my bedroom, the right is my sister-in-law's room, and to the
immediate
right is the entrance to the full bathroom. The bathroom will have the tub to the left straight-away when you walk in, and a corner pedestal sink plus toilet straight ahead. Shelves will be built into the wall on the right.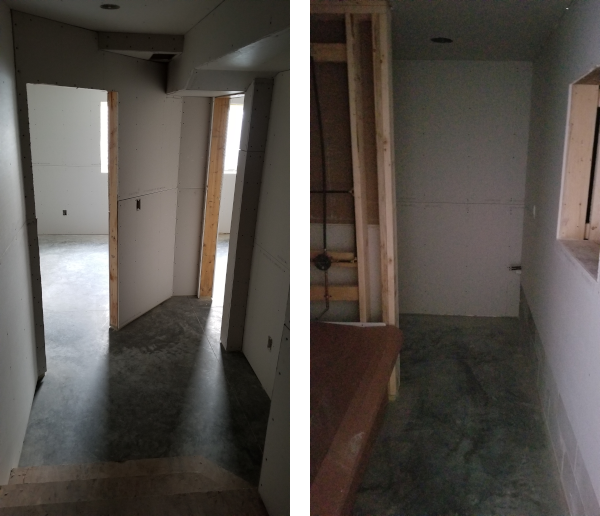 The first shot from here is my bedroom, as viewed looking out from the closet. The second shot is my sister-in-law's room, viewed from the hallway. The third shot is the hallway viewed from the opposite direction. I really like the cool little stairs they built.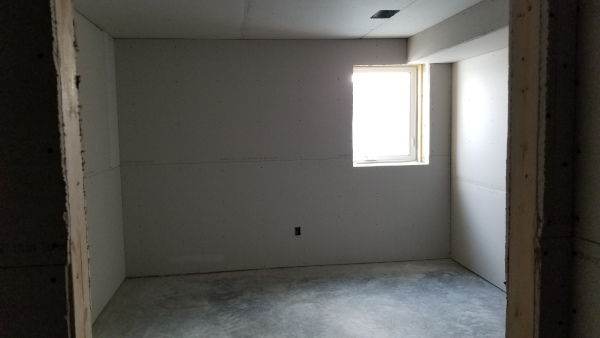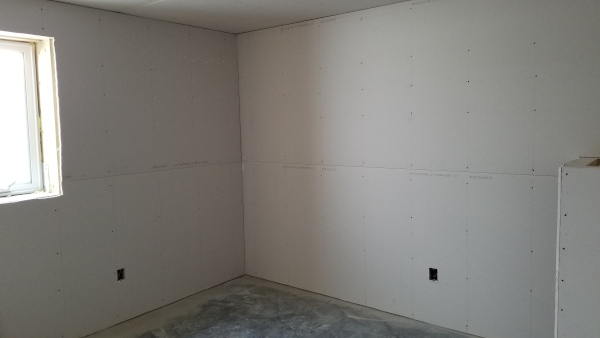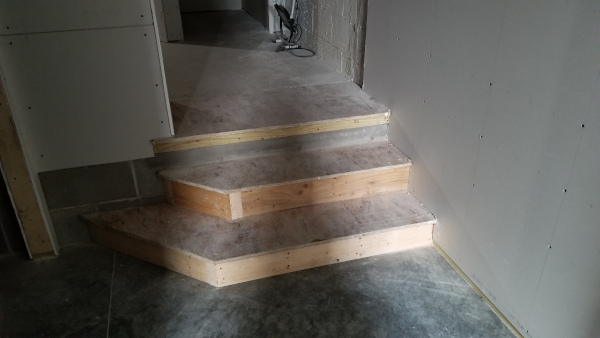 It's tough to capture a sense of scale in photographs like this. The main floor family room strikes one as being "large", I would say. The two downstairs bedrooms I'd say are sort of "medium-sized"-- spacious but not gargantuan either. I will easily be able to fit two desks and a bed inside of mine. The bathroom is long and pretty narrow, but large enough.
Recall also that we have a huge two-story garage on the property as well, with a fully-finished, heated upstairs. In total the house has five bedrooms, and we could also
easily
fit a family of four in the garage, visiting for a weekend. There is also a detached single car garage on the property, which is where I keep the Z.
I'm currently researching how to get LAN connectivity to the big garage, without trenching Ethernet. I'm wondering if a "mesh" system will reach, or if I'll need to buy an actual 5 GHz transmitter, mounted on the house exterior, and point that across the property. For the house interior, I had the electrician run "CAT6" to all of the rooms. I will have a patch panel in the basement.